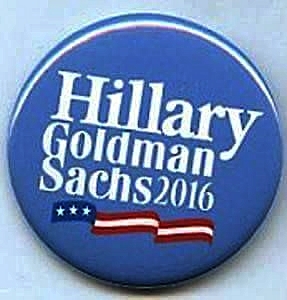 Why would Hillary refuse to provide the transcripts of her speeches to Goldman Sachs? Because she is afraid you and me and John Q. Public would not vote for her. She is afraid it would destroy her campaign. She's correct.
Though it is being seriously devalued in this election cycle, your vote is the most valuable treasure you have as an American citizen. If Hillary is unwilling to be honest with you, to be open about what she tells her most important supporters, does she deserve the gift of something that should be so dear to you? Do you value your vote? Then can you, in good conscience, make a present of it to someone who values you so little?
The following article is by Seth Abramson, a poet, editor, attorney, journalist and assistant professor at Wesleyan University.
{ 0 comments }