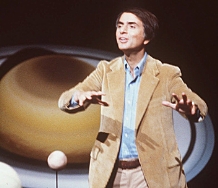 It's a pity that some are too young to have been enthralled by the messages and, indeed, the voice of Carl Sagan.
You didn't need to be inspired to become an astrophysicist or an astronaut.
You could be inspired with a sense of wonder at the Earth on which we stand Enjoy this very short consideration of our world by Carl Sagan.
{ 0 comments }