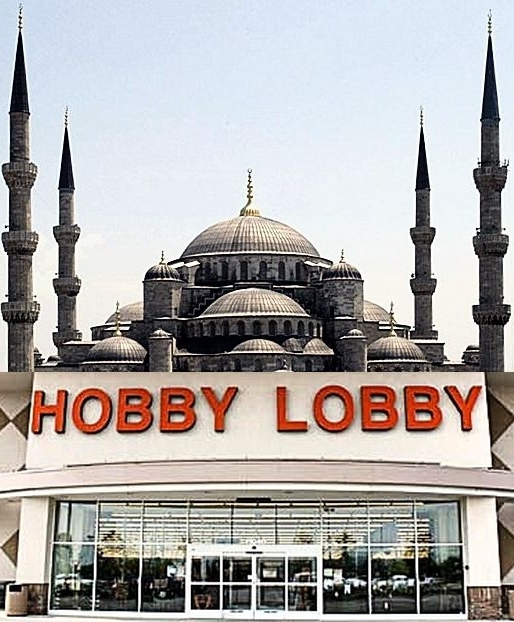 Just when you think the Supreme Court of Wall Street has set the conservative ideology bar as low as it can go, they return for an encore.
While the rabid fundamentalist Christians are celebrating their victory over their black nemesis, Obama, they unwittingly handed their bogeyman a Christmas whoops . . . Happy Holidays present in the muggy swamp that is Washington, D.C.
Hobby Lobby became the vanguard for the idiots out there masturbating in the sand. To switch metaphors, the doors of Hobby Lobby are the shortcut into the mosque. You know what a mosque is. It's the place where you learn all about shariah law.
If corporations are people and can be devoted to religion, as the Foolish Five in black robes have proclaimed, there must be a Muslim corporation, er, uh, person lurking somewhere out there in the marketplace. There is also some likelihood that a nefarious corp . . . person will need employees.
There is a persistent rumor, sometimes heard in other countries that there are a few Muslims that are nice people. These atypical Arabs are nice to other people, even employees. Some even wish their underlings good health. I think the word in Arabic is, gesundheit.
{ 0 comments }