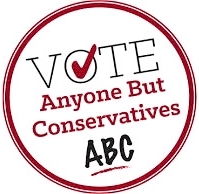 There are different kinds of conservatives. The mixture is messy and it is difficult to understand how they can see themselves under the same banner.
There are the social conservatives. It matters not whether they are right or not. They are essentially rabid. Though they are in the minority, they are convinced of their right to impose their beliefs on everyone else.
There are the neo-cons. These are the ones that have never seen a war they didn't love. Their only goal is to find an excuse for a war.
However, today we focus on the economic conservatives. The social conservatives have no need to think, as they hold THE TRUTH. The neo-cons fantasize themselves as John Wayne. You might hold some hope for the economic conservatives, as they profess to honor things that are measurable. If only that were so.  [click to continue…]
{ Comments on this entry are closed }