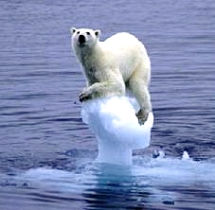 Okay. So it's cold outside; even here where the sun shines bright and the moonshine's delicious.
That must mean that global warming is a liberal lie. Once again we have a case of the pot calling the snowflake black.
Rush and the inmates at Fox aren't exactly laughing their asses off. Were that so we would be rid of them. They would disappear in their entirety. However, they are laughing at humanity's most serious threat.
{ 0 comments }