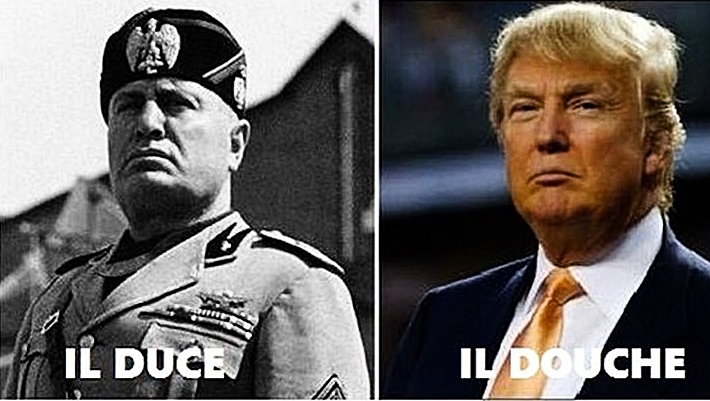 How best to describe Donald Trump? A more naive Neville Chamberlain? A deluded man-child with too much money? A symbol of national lunacy? The result of the plutocracy win? Republican diaper rash from refusal to clean up their act?
Why would you not want to vote for Donald Trump? Keith Olbermann is back, (on GQ's web site) with 176 reasons not to vote for this devotee of dictators. Actually, these are more than just reasons. These are warnings from the mouth of The Donald himself.
It appears that the artist failed to include The Donald's Purple Heart.
A little bonus video.
I have been hospitalized for 51 days. I'm now home to recuperate for further surgery in November. So, I'm not up to full strength but I feel certain that Trump will do something before the election to get me back to the computer.

.
.