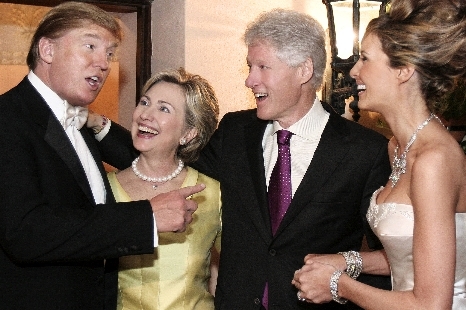 The Clintons appear very comfortable doing their part for those struggling with Bill's welfare reform. That reform is still working its wonders, by kicking nearly one million people off of food stamps this year – yes, in 2016. That's one of Bill's policies that Hillary touts.
In my previous post I demonstrated that the Clintons are far less than progressive Democrats. They are DINOs, at best. How can it not be obvious when they both decry income disparity while she charges $675,000 to tell the Wall Street casinos how she will protect them from progressives.
Below I give you a post from Zack Carter on this very topic that likely will be enlightening to those who were enjoying the dotcom boom and weren't paying close attention to Bill and Newt's legislative partnership.
{ Comments on this entry are closed }