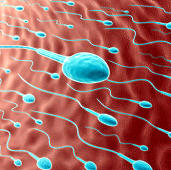 It's true. If you mix religion and politics, you get politics.
Perhaps it was only a coincidence. Perhaps it was the recent emergence of that voice of the 12th Century, Rick Santorum.
Whatever is was, something spurred the U.S. Conference of Catholic Bishops to declare war on the administration. Perhaps it was coordinated. Perhaps not. Whatever, the GOP immediately fell into lockstep.
It appears that the bishops have a perverted idea of Christianity. They spoke of the church's right; the church's freedom of religion. They said that it was the church and its subsidiary institutions that were protected from some hypothetical abuse by the government.
They said it was the church's right and responsibility to make the decision as to who controlled a woman's body. And here, all along I was thinking that the most important aspect of Christianity was an individual's relationship with God.
If that is correct, then every Catholic that runs a business or other organization has the right to a waiver. How could so many eminent and dedicated religionistas miss the most important point? See? They mixed religion with politics. They ended up with politics. The bishops didn't kill God, they just told him to take a hike.
I must be right because some Republican congressmen subsequently are trying to pass a bill giving everyone running an organization to opt out for any reason. I think that is spelled – chaos.
The government doesn't just introduce new rules without notice. They involve interested parties before writing a rule. Then they set aside a period for hearings and input. Then they put the final draft in force. The surprise you see expressed ain't for real. It didn't just come into the awareness of the players.
Detour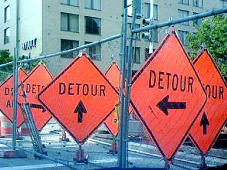 I can't help it. I must take a quick detour to reality here.
This issue would never have arisen if we had a sane, i.e, single-payer, health care system.
Our system of providing most people with health insurance tied to their employment was meant as a war-time expedient. We had full employment back then and the government was otherwise occupied.
I doubt that those who created this, shall we say, abortion, envisioned 47 million people being uncovered or the problems it brought when changing jobs.
It may have been designed by Rube Goldberg. The employer decides what coverage and which insurance company the employee gets. Then the government provides the incentive of a subsidy to the company. Then, instead of you or your doctor or the hospital being responsible for determining your treatment, the insurance company has the ultimate say so.
For their benevolence, the insurance company only takes about 30% or so of the total. It also increases costs by disincentivising savings. If the pie gets bigger, their share is worth more. As mentioned below, you are essentially a slave to your employer with regard to a matter as critical as your very health.
Back On Track
It is also an attempt to strip women of their rights and protections. Don't worry. That is just a first step. They'll take the men's rights later, after the precedents are established. That may have already begun. They intend to ban all means of contraception. I had a vasectomy in 1973. Does that mean I can't be a Catholic? Can I still be an American?
Will the Catholic church pay for a reversal? Will Medicare pay? Must I pay? Must I move to Scotland?
It seems that these paragons of religious virtue believe that life begins at erection and ends at birth. I have trouble understanding why so many of them oppose prenatal care, as well as postnatal.
I admit to being surprised to hear that 98% of Catholic women have practised birth control. I expected 70, maybe even 80%. It appears that the church wants to require the government to help them enforce church edicts, as it obviously cannot do it for itself.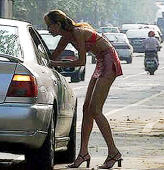 Most people are probably as ill-informed about the church's stand on birth control as I was. It became official church policy way back in biblical times, in 1930, December 31st, to be specific. It came as part of the papal encyclical Casti Connubii (Latin: "of chaste wedlock") promulgated by Pope Pius XI.
The justification contained therein seems a bit tortured. There was a Hebrew gentleman who died without issue. His father ordered his other son, Onan, to impregnate his sister-in-law. Onan apparently didn't want more heirs for daddy's stash. He screwed his sister-in-law but pulled out and spilled his seed upon the ground. Then he did it again, and again. How many times? I don't know but he visited her multiple times.
Onan's behavior was in violation of tradition. I think it was the spilling seed part but it could have been that he repeatedly enjoyed her favors, without producing any customers for Gerbers. Anyway, he was punished. God struck him dead and onanism was named after him. Double jeopardy.
The widow still needed a tax deduction. She came up with a brilliant idea. She dressed up as a prostitute and planted herself on the road she knew her father-in-law was taking for a trip. In her disguise she was able to get him to provide himself an heir. Naturally, he was disgusted with her trickery but God wasn't angry at either one, so he kept his thunderbolts in his quiver.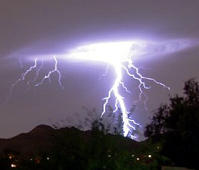 There are some lessons there. I think one is that masturbation is a capital offense. However, prostitution, frequenting prostitutes and incest are acceptable in the eyes of God. I understand that there is a much stronger defense of birth control in the encyclical Tutti Fruittii.
Some women die in childbirth. But I have been told that other aspects are somewhat more enjoyable. Must an infertile couple abstain their entire lives? Did God make a mistake by making it so pleasurable? That seems to be what the Catholic ayatollahs are telling us. It's kind of confusing that one of mankind's most important obligations is, without intent to dirty more diapers, so abhorrent to God.
Although the resulting mixture is politics, I have these nagging thoughts. Doesn't it seem that God gave women the greater responsibility for reproduction? He even gave them Bayer aspirin. Yet, sometimes a man will try to usurp that plan by raping a woman. Then, sometimes politicians rape usurp that design by legal legerdemain. They have to do it that way because they don't enjoy the benefits of Sharia Law here.
If you are not a politician, but only a lowly employer, you can still take control of women's lives. You can subject them to unwanted pregnancies. You can make it less likely that a cancer gets diagnosed. You can take away your slaves' right to privacy, as well as health care.
I know that the Supreme Court made the worst decision since the Dred Scott case with their intentional stupidity in the Citizens United fiasco. Despite their perversion of the Constitution, organizations are not people. Organizations have no constitutional protections in the original document, the Bill of Rights or the other Amendments. People do.
The government is required to provide for the welfare of the people. The Catholic church can make no such claim on the government.
The church may sponsor hospitals, schools and other institutions of merit but that is not required. And, the government is not required to favor them over the constitutional rights of individuals. Neither is the government required to give these nonprofit organizations an advantage over their competition by exempting them from paying taxes.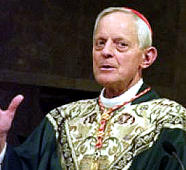 During the brouhaha I watched an interview of the then-archbishop of Washington, DC. When it was brought to his attention that the Catholic institutes under his jurisdiction had been providing health insurance coverage for quite some time, he plead ignorance. Georgetown University there has a campus population of 20,000. The  Catholic University of America sports another 8,000. In fact, most Catholic law schools in this country have been complying with nary a demurral.
I would have more respect for the church making their specious arguments if they would forgo their government subsidies when fretting over the atrocious treatment they receive from the government.
The government's constitutional responsibilities are supposed to address the rights and welfare of people, not institutions, even religious ones.
These church related institutions employ non-Catholics. They serve non-Catholics. The government cannot constitutionally permit them to deny those people their rights. The government cannot constitutionally permit them to deny Catholics their rights either.
The church has the right to recommend whatever tenets they wish. Abiding by those tenets of the church is a decision that falls ultimately to the individuals. It is their conscience that governs whether they honor those tenets or not. To involve the government in the enforcement of those tenets is to mix religion and politics. If the church wishes to play a political role, it must first forgo its government subsidies and any special treatment accorded to religious groups.
I'll skip the arguments related to the constitutional requirement of  equal treatment under the law as regards giving some people or organizations advantages denied others.
Mixing religion and politics not only results in politics, it leaves a residual, septic hypocrisy.