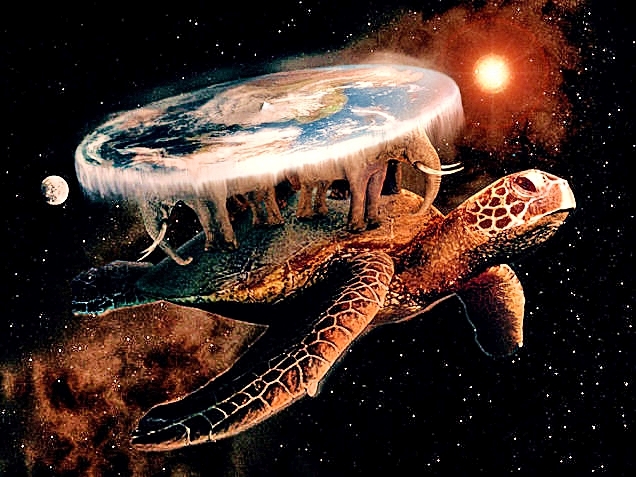 Recently, I was contacted by an engineer for a technology company, soliciting my thoughts on the subject of Net neutrality. Back in early June I had posted an article on the subject: You Don't Matter (I hope you will benefit from spending a few minutes reading it). I made no commitment to another post due to constraints on my time and availability. However, here is such an article.
He provided a link to an article written by a member of his firm's staff. It is, in many respects a well-written article. However, it attempts the impossible. That is embedded in its title: A Neutral Guide to Net Neutrality
Fox and others incapable of coherent thought claim the mantle of "Fair and Balanced" as though that made any sense.
Nobel Laureate Paul Krugman skewered that quite nicely. He posited that if the president claimed the Earth was flat, a balanced headline would read, "Shape of the Earth in Doubt." Obviously, however balanced that may be, it would not be fair. Being fair does not require treating  every side of every issue as of equal merit. 
There is no valid argument against Net neutrality. The Earth is not flat.
First, we need to admit that the Net is far more than an important technological achievement. Most importantly, it has become a necessary part of society. Therefore, to ignore the sociological ramifications would be an act of gross negligence.
The government has various responsibilities. High on that list is to ensure opportunities for its citizenry. Does anyone have realistic opportunities today absent the Net? Possibly, but drastically limited ones. Altering the pricing structure of the Net will not be neutral. Comcast, Verizon, AT&T, et al. are not funding the PR and lobbying to eliminate Net neutrality because it would be equally or less beneficial to them. They will take more. Care to wager?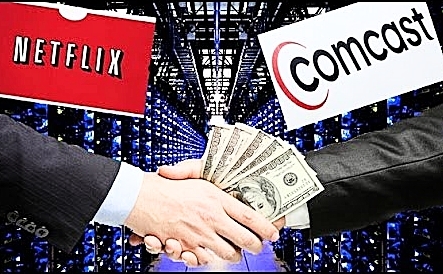 Netflix will need to take a bigger bite to compensate for their increased payments to the behemoths. These results will reduce the opportunities for more people on the bottom. It will make entrepreneurship more expensive and chancy. It will inhibit innovation.
What contributions should we expect from the major ISPs? They didn't invent the Net (your tax dollars did). They didn't invent the smart phone, though they make lots of money selling them.
They provide us broadband. Wow! They provide us speeds that rank us 19th among OPEC countries; even lower if we count Lesotho, Slovenia and other such technological titans. They want more money by charging us more for providing us less access to the Net that the government developed. That is supposed to make sense?
In the article, Ted Berners-Lee is quoted on behalf of the argument for Net neutrality. Who is quoted in the argument against? Well, there's Christopher Yoo. Who? Yoo. Chris is associated with the far right American Enterprise Institute and can hardly be considered a disinterested party when some of his income is from those corporations supporting the elimination of Net neutrality.
The others mentioned in the article as opposing Net neutrality are anonymous and ignorant, to put it nicely. They are lumped together as arguing from a libertarian perspective. Middle school girls are known for falling for members of boy bands. Boys of that age frequently become enchanted by Dungeons and Dragons and libertarianism. Most will outgrow those fantasies before high school graduation. I'm not totally convinced that the mean old government that gave us the Net should be barred from any further role because of the nonsense of an ideology that appeals primarily to the prepubescent.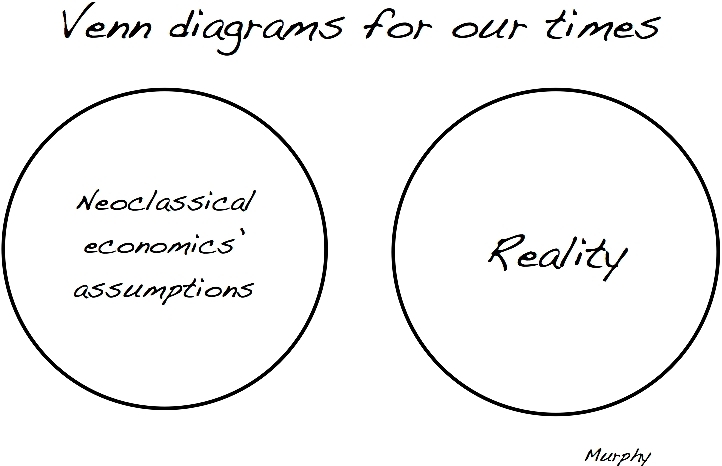 They love to pretend that they can be experts on economics by spouting a few magic words: free market, invisible hand, et al. Free market? Can they define it? Let me pull out a bit from my grad school studies in international economics (actually, I must reach back to Econ 101 for this). I will not bore you with all 5 criteria of a free market. Three should suffice. Ease of entry and exit to the market. Do you have a few billion lying around loose? Call me. Sufficient players so that no one player or small group of players can affect the market. Do you have more than 2 major players serving your neighborhood? All players must have equal access to all information that can affect the market? Okay. Now, point out all of the free markets you have found.
Above I mentioned that the government has various responsibilities. Ensuring increased profits to those corporations hiring the prostitutes in Congress isn't on the list. To repeat myself, the government has the responsibility to ensure opportunities for its citizenry. That is not quite the same as assuring greater profits to Comcast, despite their spending over $18,800,000 on lobbying this year and giving the chief lobbyist to the the FCC to be its chairman. The government has no greater obligation to the oligarchs than to me.
Most people would credit Benito Mussolini with some expertise on the subject of fascism. his definition was, "Fascism should more properly be called corporatism because it is the merger of state and corporate power." In his day, the government held the power. Presently, the corporations rule.
Thomas Jefferson stated, "I hope that we shall crush in its birth the aristocracy of our monied corporations, which dare already to challenge our government to a trial of strength, and bid defiance to the laws of our country."
You may prefer to heed Tim Berners-Lee or those paid advocates of the corporations already ripping us off and/or the blathering of juvenile advocates of a free market that doesn't exist.

.
.