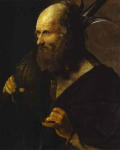 My last post mentioned six people said to be under consideration to replace Tom Daschle as Obama's nominee for HHS and maybe White House health honcho. I promised to find out how they stood on a single-payer system. Ed pushed me a little by reminding me of his laziness.
This post should be considered no more than a down-and-dirty effort. It was researched and written far faster than I normally work. It should, however, give you some idea of where they stand. There may, of course, be others under consideration beyond this bunch. Barack doesn't share all of his thoughts with me anymore.
Howard Dean, MD says he is against a single-payer system because it would not pass Congress. He may be correct but in our present circumstance we need to take the drastic steps to heal our economy and our healthcare system.
Dean would rely on a version of the plan he implemented in Vermont. Such plans have their positives but don't solve the basic problems, require arcane maneuvers and postpone the solution by expending all of that effort on Rube Goldberg gimmickry and giving the impression that something real was accomplished.
Bill Bradley has a few ideas that may save healthcare costs but he fails to support a single-payer system. He relies heavily on manipulation of the tax code.
John Kitzhaber, MD concentrates on problems of cost and efficiency but does seen the problems of employer-based healthcare. If you lose your job, you lose your insurance. Also, this system makes it impossible for our businesses to compete with every other developed nation because they all have single-payer systems. I don't get the idea that he matches my enthusiasm for single-payer but he does see it as the basis for rational change. My enthusiasm is limited to seeing it as necessary but not the complete solution to all that ails our system.
Governor Ed Rendell of Pennsylvania proposed a wholly inadequate and unworkable plan for his state. He is the beneficiary of substantial largess from healthcare industry lobbyists.
Governor Kathleen Sebelius of Kansas has battled the health insurance companies for lower premiums. She favors increased coverage for children. Those are state approaches in the absence of federal reform. She supported Obama's call for almost universal coverage. She seems to be on the right track but has yet to arrive at the single-payer station.
Governor Phil Bredesen of Tennessee is for better healthcare for his constituents but made drastic cuts in coverage for those needing TennCare (the Tennessee version of Medicaid). He did have severe budgetary problems but his focus seemed more on increasing efficiency and decreasing fraud than concern for those desperate for care. He was an entrepreneur who made millions on one idea but hasn't evinced much creativity in healthcare or any other area since. His gun is apparently a single-shooter.
From my limited knowledge of these possible candidates I am unaware if any have the force of personality or tenaciousness needed to give a single-payer system a chance. As stated in the previous post, any nominee would need a total commitment from the White House. Given the emphasis on some imaginary bi-partisanship, such support is unlikely.